Tailored for Your Skin
Suited For Your Lifestyle
Cole Skincare for Men is tailored for black men and suited to fit your lifestyle. With its sleek design, eminent style and luxurious detail we redefine skincare for black men. Cole knows you're a man of style. She understands you don't just want to look good; you want to feel good in your skin-and being your best starts with choosing Cole Skincare for Men.
Step Up Your Grooming with our "Man Enough" skincare system that caters to your skin needs.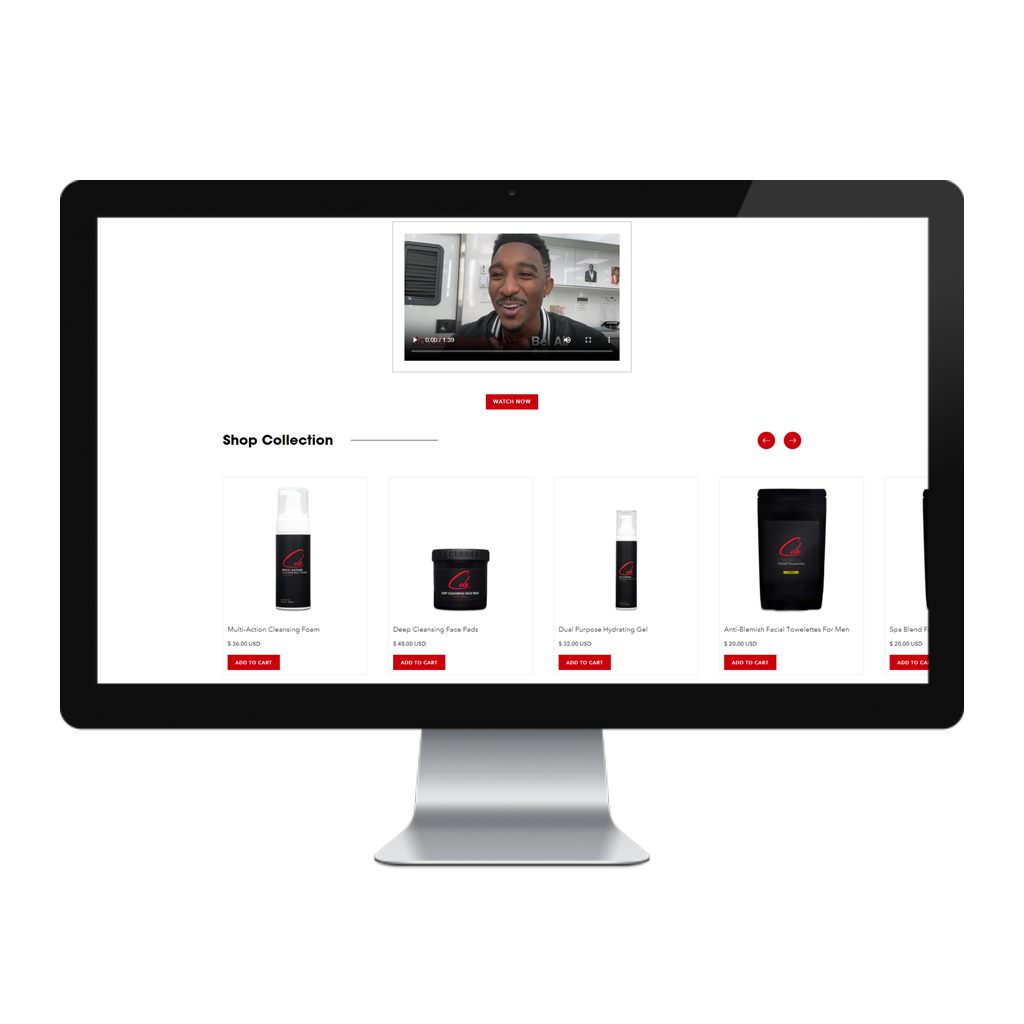 Mobile-First Design: With the significant increase in mobile users, the need for a mobile-responsive design was paramount.
Understanding the Product's Unique Target Audience: The skincare range is tailored for men, a demographic not typically targeted in the skincare industry.
User Engagement:The requirement to maintain and drive engagement through appealing content and visuals.
Streamlined Buying Process:Ensuring that the process from selecting to purchasing a product was as effortless as possible.
Unique Solutions Arrived
With these challenges in mind, the KITSS team sculpted solutions that surpass expectations:
Prominent Features
Along with solutions, there were several features that were added to enhance the product's digital presence:
Informative Quiz: A skincare quiz captures user data and provides personalized product recommendations.
Product Highlighting: Product descriptions and visuals were carefully crafted to keep the user engaged.
Mobile-First Design: The website design is optimized for all devices, especially mobile phones.
Social Media Integration: Ensuring users can connect and share their favorite products.
Impact of Our Solutions
The new Shopify-powered digital presence of Cole Skincare for Men provides a holistic and engaging skincare experience that is perfectly aligned with their brand image, resulting in:
70
%
Increased Brand Visibility
40
%
Increased User Engagement
2
k+
Increased Conversions
With KITSS, Cole Skincare for Men not only received a stellar website but also the means to connect with their audience on a deeper level. We're glad to be a part of their digital transformation journey.
KITSS, where technology meets creativity.